Best Books on Nutrition
December 10, 2021  •  14 min read
24 Best books on Nutrition, curated from book recommendations on twitter threads.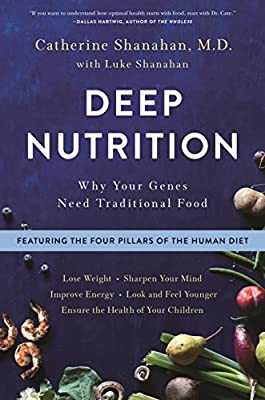 The four nutritional strategies―fresh food, fermented and sprouted foods, meat cooked on the bone, and organ meats―form the basis of what Dr. Ficate calls "the human diet". What you eat and how you live can alter your DNA in ways that affect your health and the health of your future children. Deep Nutrition offers a prescriptive plan for how anyone can begin eating the human diet to improve mood, eliminate cravings, sharpen cognition and memory, eliminate allergies and disease, build stronger bones and joints, get younger, smoother skin. Deep nutrition cuts through today's culture of conflicting nutritional ideologies, showing how the habits of our ancestors can help us lead longer, healthier, more vital lives.
---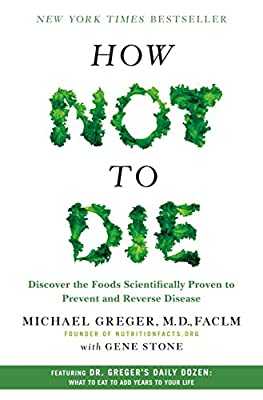 How Not To Die gives effective, scientifically-proven nutritional advice to prevent our biggest killers - including heart disease, breast cancer, prostate cancer, high blood pressure and diabetes - and reveals the astounding health benefits that simple dietary choices can provide. Based on the latest scientific research, the internationally bestselling How Not To Die examines each of the most common diseases to reveal what, how and why different foods affect us, and how increasing our consumption of certain foods and avoiding others can dramatically reduce our risk of falling sick and even reverse the effects of disease. It also shares Dr Greger's 'Daily Dozen' - the twelve foods we should all eat every day to stay in the best of health. Dr Michael Greger offers practical dietary advice to help you live longer, healthier lives.
---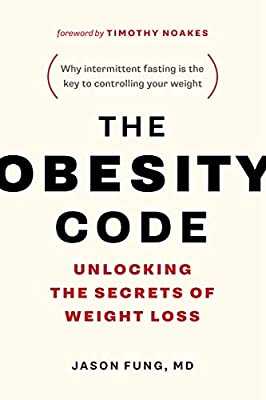 Everything you believe about how to lose weight is wrong. Weight gain and obesity are driven by hormones—in everyone—and only by understanding the effects of insulin and insulin resistance can we achieve lasting weight loss. In this highly readable and provocative book, Dr. Jason Fung sets out an original, robust theory of obesity that provides startling insights into proper nutrition. In addition to his five basic steps, a set of lifelong habits that will improve your health and control your insulin levels, Dr. Fung explains how to use intermittent fasting to break the cycle of insulin resistance and reach a healthy weight—for good.
---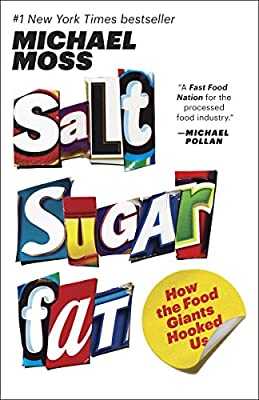 An investigative reporter Michael Moss exposes the practices of some of the most recognizable (and profitable) companies and brands of the last half-century. He takes us inside the labs where food scientists use cutting-edge technology to calculate the 'bliss point' of sugary drinks. He unearths marketing campaigns designed – in a technique adapted from the tobacco industry – to redirect concerns about the health risks of their products, and reveals how the makers of processed foods have chosen, time and again, to increase consumption and profits, while gambling with our health. Are you ready for the truth about what's in your shopping basket?
---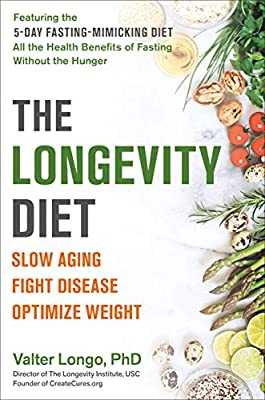 The culmination of 25 years of research on ageing, nutrition, and disease across the globe, this unique combination of an everyday diet and fasting-mimicking diet (FMD) to be done only 3-4 times per year lays out a simple solution to living to a healthy old age through nutrition. FMD does away with the misery and starvation most of us experience while fasting and helps you reap all the beneficial health effects of a restrictive diet while avoiding the negative stressors, like low energy and sleeplessness. Low in proteins and sugars and rich in healthy fats and plant-based foods, The Longevity Diet is clinically proven to help you: Lose weight and reduce abdominal fat. The Longevity Diet is the key to living a longer, healthier, and more fulfilled life.
---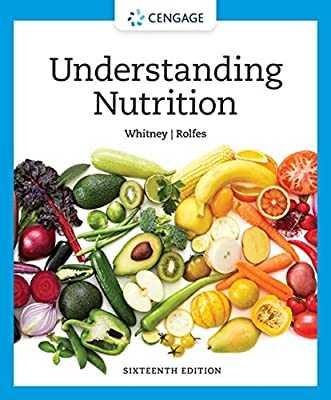 Prepare for your future career in nutrition with this bestselling text which makes the science of nutrition relatable and meaningful. UNDERSTANDING NUTRITION makes the sometimes confusing topic of nutrition easy to understand by offering step-by-step coverage of nutrition concepts and related processes. Vivid illustrations and quick-reference nutrition tables make even the most difficult concepts easy to master. With an understanding of nutrition, you can make healthy choices in your daily life and provide others with accurate information in your professional career.
---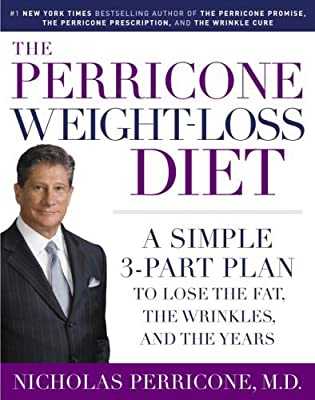 Introduces a three-part program based on nutrition, nutritional supplements, and exercise to increase metabolism, accelerate fat loss, build and maintain muscle mass, control hormones, and promote overall well-being.
---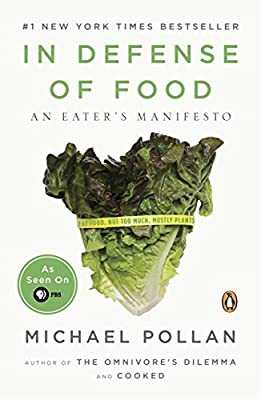 Cites the reasons why people have become so confused about their dietary choices and discusses the importance of enjoyable moderate eating of mostly traditional plant foods.
---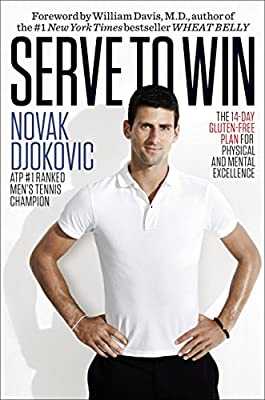 Novak Djokovic reveals the gluten-free diet and fitness plan that transformed his health and pushed him to the pinnacle. Now Djokovic has created a blueprint for remaking your body and your life in just fourteen days. With weekly menus, mindful eating tips for optimal digestion, and delicious, easy-to-prepare recipes, you'll be well on your way to shedding extra weight and finding your way to a better you. Djokovic also offers tips for eliminating stress and simple exercises to get you revved up and moving, the very same ones he does before each match. You don't need to be a superstar athlete to start living and feeling better. With Serve to Win, a trimmer, stronger, healthier you is just two weeks away.
---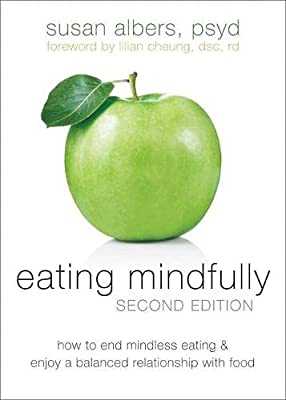 The breakthrough approaches in Eating Mindfully, by Susan Albers, use mindfulness-based psychological practices to take charge of cravings so they can eat when they are hungry and stop when they feel full. You will learn how to be more aware of what you eat, get to know your fullness and hunger cues, and how to savor and appreciate every bite. You will also learn how mindlessness corrupts the way you eat, and how it can manifest in a number of different eating problems. No matter where you are in your journey toward mindful eating, this book will be an invaluable resource, and you will gain insight into how mindfulness can provide you with the skills needed to control the way you eat—leading to a healthier, happier life.
---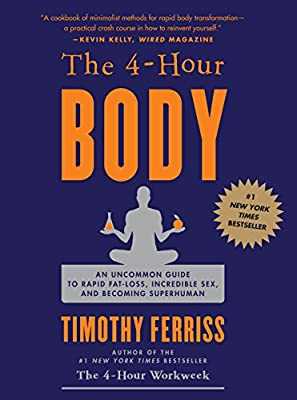 The best-selling author of The 4-Hour Workweek outlines a program for healthy living that draws on 15 years of research and interviews with leading doctors and health-care experts to offer insight into genetic factors, nutrition requirements and fitness practices.
---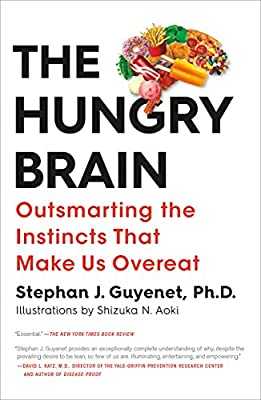 The Hungry Brain isn't about denying yourself the food you love, or never eating pudding again, but the bottom line is that we often eat too much and don't really know why; Guyenet will help the reader to understand exactly why – and more importantly, what to do about it.
---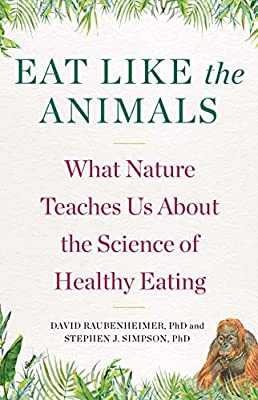 David Raubenheimer
What drives the human appetite? Two leading scientists share their cutting-edge research to show how we can gain control over what, when, and how much we eat.
---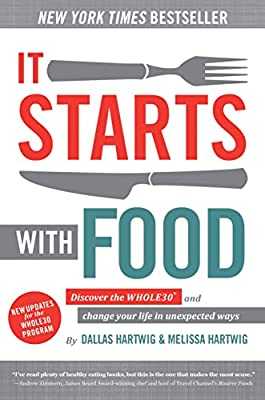 This book outlines a clear, balanced, sustainable plan to change the way you eat forever and transform your life in profound and unexpected ways. It Starts With Food reveals how specific foods may be having negative effects on how you look, feel, and live—in ways that you'd never associate with your diet. More important, they outline their lifelong strategy for eating Good Food in one clear and detailed action plan designed to help you create a healthy metabolism, heal your digestive tract, calm systemic inflammation, and put an end to unhealthy cravings, habits, and relationships with food. Includes a meal-planning template, a Meal Map with creative, delicious recipes, and much more.
---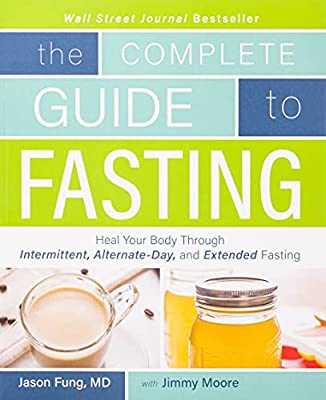 Thousands of books have been written about the latest and greatest diets that will help people lose weight and improve health. But a key element in any successful nutritional health program is a tried-and-true method that most people haven't thought about. This ancient secret is fasting. In The Complete Guide to Fasting, he has teamed up with international bestselling author and veteran health podcaster Jimmy Moore to explain what fasting is really about, why it's so important, and how to fast in a way that improves health.
---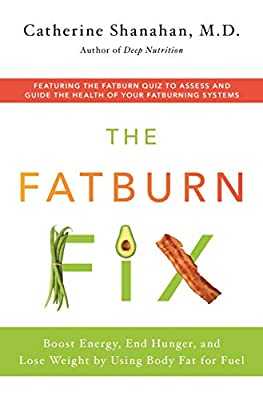 A proven plan to optimize your health by reclaiming your natural ability to burn body fat for fuel .This book provides a revolutionary, step-by-step plan to help reboot your fatburn potential in as little as two weeks. This customizable two-phase plan is widely accessible, easy to follow, and will appeal to the full spectrum of diet ideologies, from plant-based to carnivore to keto and beyond. By making a few changes to what you eat and when, you will lose unwanted weight and restore your body's ability to store and release energy. With The Fatburn Fix, Dr. Shanahan shows how regaining your fatburn is the key to effortless weight loss and a new, elevated life, paving the way to abundant energy and long-term health and happiness.
---
A twenty-one-day challenge is all it takes to get on the path of reversing diabetes Sounds unbelievable? It's true. Based on her revolutionary diabetes reversal programme, Dr Nandita Shah, renowned homeopath and founder-director of SHARAN, elaborately breaks down the real cause of diabetes using scientific evidence and intelligently outlines a routine that will not just prevent the disease but also reverse it. By addressing the cause of insulin resistance and lack of insulin, Reversing Diabetes in 21 Days provides a fresh and practical perspective on how to cure diabetes. This book carefully takes into account the Indian context, customs, tastes and thought processes to tailor the best possible step-by-step guide that an average Indian can follow. This book will show you that type 2 diabetes and many cases of type 1 diabetes are indeed reversible!
---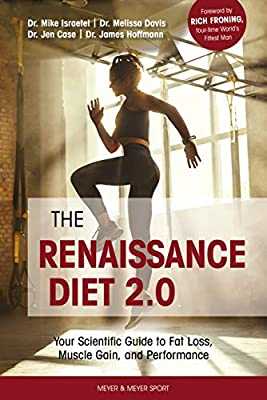 A hands-on guide that presents a sports nutrition approach to eating for fat loss, muscle gain, and enhanced sport performance by incorporating current, comprehensive evidence, setting it apart from all the misinformation on nutrition available today. Within this book, you will read which parts of a diet determine results. Delving into calorie intake, food quality, meal spacing and timing, and supplement use, you will understand how to rank-order each part based on its relative contribution to diet, ensuring that you remain focused and avoid getting needlessly caught up in minute details. Gives you the foundational knowledge to understand diet structure. You will learn how to design your individual diet by using the given step-by-step guidelines on how to modify your diet as your body adapts. Additional information about hunger management, diet psychology, and long-term diet planning is provided. Also included are special diet considerations for a vegan diet, training multiple times a day, competition day, endurance sports, and women at different life stages, as well as information on the most pervasive diet myths and why they are wrong. By using the knowledge and tools in this book, you are guaranteed to achieve any fat loss, muscle gain, or performance goal. Renaissance Periodization has helped hundreds of thousands of clients across the world reach their fitness goals. Whether you want to lose fat, gain muscle, or improve sports performance, the experts at RP can help get you there.
---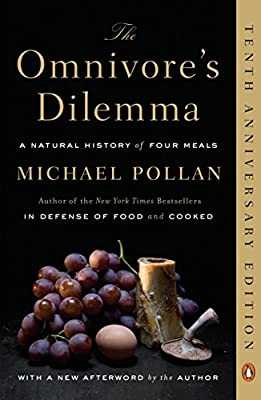 Pollan writes about the ecology of the food humans eat and why—what it is, in fact, that we are eating. Discussing industrial farming, organic food, and what it is like to hunt and gather food, this is a surprisingly honest and self-aware account of the evolution of the modern diet.
---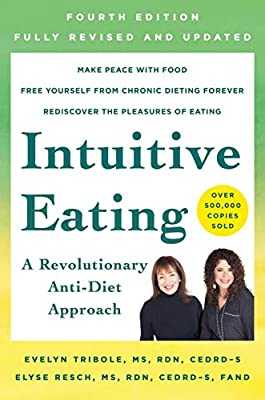 The go-to book on rebuilding a healthy body image and making peace with food. It shows us that the problem is not us; it's that dieting, with its emphasis on rules and regulations, has stopped us from listening to our bodies. This book shows how to reject diet mentality forever, how to find satisfaction in your eating, and how to honor hunger and feel fullness. Helps readers properly integrate intuitive eating into their daily lives and make peace with food.
---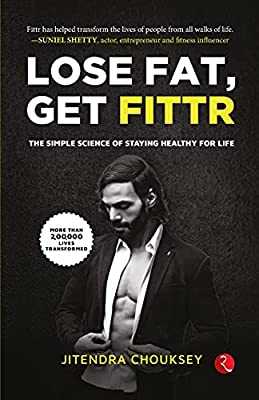 Renowned fitness entrepreneur Jitendra Chouksey (better known as JC) brings to you a system of nutrition and exercise that is: Easy to understand and follow Based on the latest scientific research He has helped more than 2,00,000 people lose fat, look good and get into the best shape of their lives! A book for anyone who has tried to lose weight and failed every single time and for those who lose weight only to gain it all back. Exercises and routines that will help gain muscle and lose fat.
---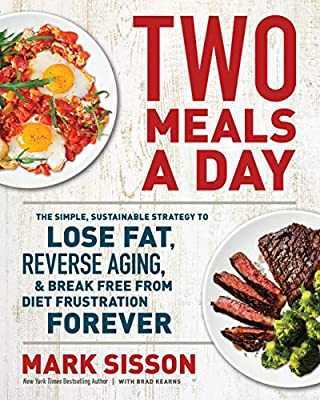 There are many strategies to practice intermittent fasting, and there is also a lot of confusion about how to do it well. It's not as simple as skipping breakfast to magically transform your health and waistline. Thankfully, health and fitness expert Mark Sisson is ready to answer common questions and dispel misconceptions and pitfalls that many people have about this latest health phenomenon. In this customizable program, he breaks down the science and strategies to get the best results possible.
---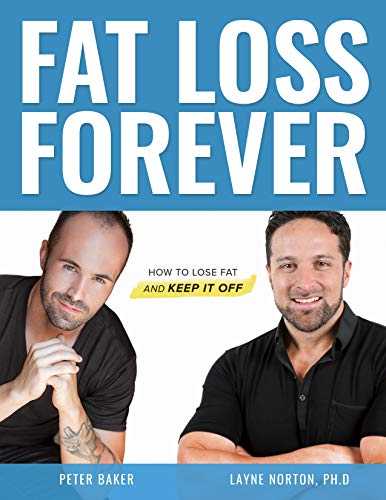 This book discusses why diets fail on a physiological, psychological, and sociological level so you can better understand why what you did previously did not work. It details the most important behaviors, methods, and traits for losing weight and KEEPING IT OFF.This book is for everyone who wants to lose weight and keep it off, especially for those frustrated and hopeless chronic dieters tired of trying all the popular diets only to repeatedly fail. There is still hope to be found in these pages.
---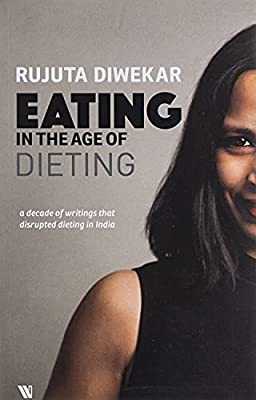 Rujuta Diwekar is amongst the most followed nutritionists globally, and a leading health advocate. Over the past decade, her writings have decisively shifted food conversations across the country away from fads and towards eating local, seasonal and traditional. Her mantra, eat local, think global, blends the wisdom of our grandmothers with the latest advances in nutrition science for sustainable good health for all.