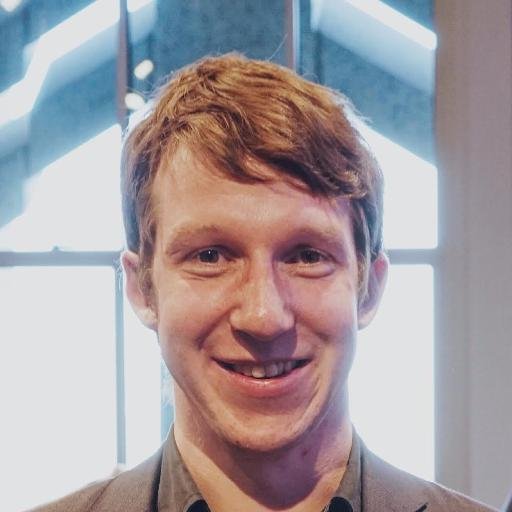 Jack Clark
Policy Director @openai & @indexingai Newsletter: https://t.co/03WBZSPtRw Past: @business Neural Net Reporter. @theregister Distributed Systems Reporter.
7 Book Recommendations by Jack Clark
Broken Stars, edited by multi award-winning writer Ken Liu--translator of the bestselling and Hugo Award-winning novel The Three Body Problem by acclaimed Chinese author Cixin Liu-- is his second thought-provoking anthology of Chinese short speculative fiction. Following Invisible Planets, Liu has now assembled the most comprehensive collection yet available in the English language, sure to thrill and gratify readers developing a taste and excitement for Chinese SF. Some of the included authors are already familiar to readers in the West (Liu Cixin and Hao Jingfang, both Hugo winners); some are publishing in English for the first time. Because of the growing interest in newer SFF from China, virtually every story here was first published in Chinese in the 2010s. The stories span the range from short-shorts to novellas, and evoke every hue on the emotional spectrum. Besides stories firmly entrenched in subgenres familiar to Western SFF readers such as hard SF, cyberpunk, science fantasy, and space opera, the anthology also includes stories that showcase deeper ties to Chinese culture: alternate Chinese history, chuanyue time travel, satire with historical and contemporary allusions that are likely unknown to the average Western reader. While the anthology makes no claim or attempt to be "representative" or "comprehensive," it demonstrates the vibrancy and diversity of science fiction being written in China at this moment. In addition, three essays at the end of the book explore the history of Chinese science fiction publishing, the state of contemporary Chinese fandom, and how the growing interest in science fiction in China has impacted writers who had long labored in obscurity. Stories include: "Goodnight, Melancholy" by Xia Jia "The Snow of Jinyang" by Zhang Ran "Broken Stars" by Tang Fei "Submarines" by Han Song "Salinger and the Koreans" by Han Song "Under a Dangling Sky" by Cheng Jingbo "What Has Passed Shall in Kinder Light Appear" by Baoshu "The New Year Train" by Hao Jingfang "The Robot Who Liked to Tell Tall Tales" by Fei Dao "Moonlight" by Liu Cixin "The Restaurant at the End of the Universe: Laba Porridge" by Anna Wu "The First Emperor's Games" by Ma Boyong "Reflection" by Gu Shi "The Brain Box" by Regina Kanyu Wang "Coming of the Light" by Chen Qiufan "A History of Future Illnesses" by Chen Qiufan Essays: "A Brief Introduction to Chinese Science Fiction and Fandom," by Regina Kanyu Wang, "A New Continent for China Scholars: Chinese Science Fiction Studies" by Mingwei Song "Science Fiction: Embarrassing No More" by Fei Dao For more Chinese SF in translation, check out Invisible Planets.

@RichardMCNgo Broken Stars is also excellent! https://t.co/0wOPayly1k

Deemed "the best history of oil ever written" by Business Week and with more than 300,000 copies in print, Daniel Yergin's Pulitzer Prize–winning account of the global pursuit of oil, money, and power has been extensively updated to address the current energy crisis.

@asteroid_saku The Prize - probably the single best book about history of oil industry and relationship to politics, regulation, modern state, etc

"[An] exquisitely crafted tale...Part epistolary romance, part mind-blowing science fiction adventure, this dazzling story unfolds bit by bit, revealing layers of meaning as it plays with cause and effect, wildly imaginative technologies, and increasingly intricate wordplay...This short novel warrants multiple readings to fully unlock its complexities." —Publishers Weekly (starred review). From award-winning authors Amal El-Mohtar and Max Gladstone comes an enthralling, romantic novel spanning time and space about two time-traveling rivals who fall in love and must change the past to ensure their future. Among the ashes of a dying world, an agent of the Commandment finds a letter. It reads: Burn before reading. Thus begins an unlikely correspondence between two rival agents hellbent on securing the best possible future for their warring factions. Now, what began as a taunt, a battlefield boast, becomes something more. Something epic. Something romantic. Something that could change the past and the future. Except the discovery of their bond would mean the death of each of them. There's still a war going on, after all. And someone has to win. That's how war works, right? Cowritten by two beloved and award-winning sci-fi writers, This Is How You Lose the Time War is an epic love story spanning time and space.

This Is How You Lose the Time War is a precious and beautiful book that everyone should read. Endlessly surprising and unafraid to be playful and weird and fantastical. Each page is threaded with so much love. https://t.co/XE9K5VAJiv

Brings to life fifteen thousand years of human history in a study that follows an imaginary modern traveler who visits and observes prehistoric communities and landscapes that laid the foundations of the modern world.

@maosbot After the Ice is excellent - covers a period of human history barely anyone knows about with tons of mysterious things (proto religions, settlements, etc). https://t.co/dyvJQO2DLM

The Prize recounts the panoramic history of oil -- and the struggle for wealth power that has always surrounded oil. This struggle has shaken the world economy, dictated the outcome of wars, and transformed the destiny of men and nations. The Prize is as much a history of the twentieth century as of the oil industry itself. The canvas of this history is enormous -- from the drilling of the first well in Pennsylvania through two great world wars to the Iraqi invasion of Kuwait and Operation Desert Storm. The cast extends from wildcatters and rogues to oil tycoons, and from Winston Churchill and Ibn Saud to George Bush and Saddam Hussein. The definitive work on the subject of oil and a major contribution to understanding our century, The Prize is a book of extraordinary breadth, riveting excitement -- and great importance.

@riakall This isn't really AI, but I'd recommend you read "The Prize", which is a history of the evolution of oil from discovery to Standard Oil, etc. A really useful book for informing thoughts about money/capital, power, geopolitics, tech, etc. I learned a lot from it, I think.

"Wildly imaginative." —Barack Obama on The Three-Body Problem trilogy A new science fiction adventure from the New York Times bestselling and award-winning author of the Three-Body Trilogy. When Chen's parents are incinerated before his eyes by a blast of ball lightning, he devotes his life to cracking the secret of this mysterious natural phenomenon. His search takes him to stormy mountaintops, an experimental military weapons lab, and an old Soviet science station. The more he learns, the more he comes to realize that ball lightning is just the tip of an entirely new frontier. While Chen's quest for answers gives purpose to his lonely life, it also pits him against soldiers and scientists with motives of their own: a beautiful army major with an obsession with dangerous weaponry, and a physicist who has no place for ethical considerations in his single-minded pursuit of knowledge. Ball Lightning, by award-winning Chinese science fiction author Cixin Liu, is a fast-paced story of what happens when the beauty of scientific inquiry runs up against the drive to harness new discoveries with no consideration of their possible consequences. Tor books by Cixin Liu The Remembrance of Earth's Past The Three-Body Problem The Dark Forest Death's End

@stormtroper1721 @Miles_Brundage Ah, have read that (as have a bunch of @OpenAI colleagues). This is Ball Lightning (https://t.co/LpRVut36cv)

This near-future trilogy is the first chance for English-speaking readers to experience this multiple-award-winning phenomenon from Cixin Liu, China's most beloved science fiction author. In The Dark Forest, Earth is reeling from the revelation of a coming alien invasion-in just four centuries' time. The aliens' human collaborators may have been defeated, but the presence of the sophons, the subatomic particles that allow Trisolaris instant access to all human information, means that Earth's defense plans are totally exposed to the enemy. Only the human mind remains a secret. This is the motivation for the Wallfacer Project, a daring plan that grants four men enormous resources to design secret strategies, hidden through deceit and misdirection from Earth and Trisolaris alike. Three of the Wallfacers are influential statesmen and scientists, but the fourth is a total unknown. Luo Ji, an unambitious Chinese astronomer and sociologist, is baffled by his new status. All he knows is that he's the one Wallfacer that Trisolaris wants dead. The Remembrance of Earth's Past Trilogy The Three-Body Problem The Dark Forest Death's End Other Books Ball Lightning (forthcoming)

@JamesAHassall Oooh you should read the whole trilogy also. Dark Forest is amazing. This collection is great as well!