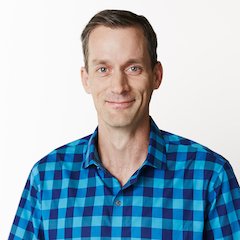 Jeff Dean
Senior Fellow & SVP, Google AI (Research and Health). Co-designer/implementor of software systems like @TensorFlow, MapReduce, Bigtable, Spanner, ..

'
6 Book Recommendations by Jeff Dean
Sasha Savvy decides to give Coding Camp a chance even though she thinks it will be boring and doesn't think she is good with computer stuff. Sasha's mom, a Software Developer, gives her a unique formula to help her remember how to code but will it be enough to get her through a challenging first day of camp with bugs everywhere?

@iamsashaariel Congratulations! Love that not only are you in this field but you have also written a book to inspire younger kids to enter the field! "Despite this, she decides to give it a chance & convinces her best friends ... to attend the coding camp with her." https://t.co/NaptRS2ce6

In 1965, 16-year-old Robin Lee Graham began a solo around-the-world voyage from San Pedro, California, in a 24-foot sloop. Five years and 33,000 miles later, he returned to home port with a wife and daughter and enough extraordinary experiences to fill this bestselling book, Dove.

A portrait of infectious disease expert Dr. Paul Farmer follows the efforts of this unconventional Harvard physician to understand the world's great health, economic, and social problems and to bring healing to humankind.

Sy Montgomery, New York Times best-selling author and recipient of numerous awards, edits this year's volume of the finest science and nature writing. New York Times best-selling author of How to Be a Good Creature, The Soul of an Octopus, The Good Good Pig, and more, Sy Montgomery, selects the year's top science and nature writing from writers who balance research with humanity, and, in the process, uncover riveting stories of discovery across the disciplines.

Links to a bunch of great longer articles from 2017 on topics in science and technology. Reminds me of an online version of a book series I used to read every year called "The Best American Science and Nature Writing 2013". You stumble across topics you wouldn't otherwise see. https://t.co/USjCjOqnvm

In April 1956, a refitted oil tanker carried fifty-eight shipping containers from Newark to Houston. From that modest beginning, container shipping developed into a huge industry that made the boom in global trade possible. The Box tells the dramatic story of the container's creation, the decade of struggle before it was widely adopted, and the sweeping economic consequences of the sharp fall in transportation costs that containerization brought about. But the container didn't just happen. Its adoption required huge sums of money, both from private investors and from ports that aspired to be on the leading edge of a new technology. It required years of high-stakes bargaining with two of the titans of organized labor, Harry Bridges and Teddy Gleason, as well as delicate negotiations on standards that made it possible for almost any container to travel on any truck or train or ship. Ultimately, it took McLean's success in supplying U.S. forces in Vietnam to persuade the world of the container's potential. Drawing on previously neglected sources, economist Marc Levinson shows how the container transformed economic geography, devastating traditional ports such as New York and London and fueling the growth of previously obscure ones, such as Oakland. By making shipping so cheap that industry could locate factories far from its customers, the container paved the way for Asia to become the world's workshop and brought consumers a previously unimaginable variety of low-cost products from around the globe. Published in hardcover on the fiftieth anniversary of the first container voyage, this is the first comprehensive history of the shipping container. Now with a new chapter, The Box tells the dramatic story of how the drive and imagination of an iconoclastic entrepreneur turned containerization from an impractical idea into a phenomenon that transformed economic geography, slashed transportation costs, and made the boom in global trade possible.