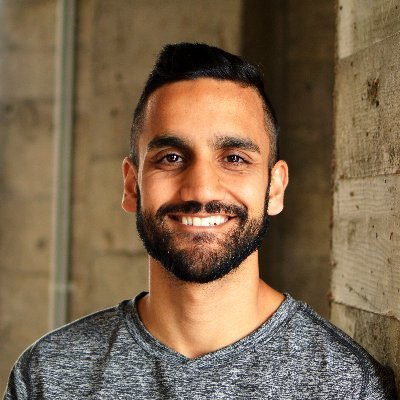 Neal Khosla
I judge myself on what my 8 and 80 year old selves would think. Mostly AI, digital health, and a grab bag of hot takes. Founder: @CuraiHQ, @FullSleepByKoko

'
7 Book Recommendations by Neal Khosla
Although mammals and birds are widely regarded as the smartest creatures on earth, it has lately become clear that a very distant branch of the tree of life has also sprouted higher intelligence: the cephalopods, consisting of the squid, the cuttlefish, and above all the octopus. In captivity, octopuses have been known to identify individual human keepers, raid neighboring tanks for food, turn off lightbulbs by spouting jets of water, plug drains, and make daring escapes. How is it that a creature with such gifts evolved through an evolutionary lineage so radically distant from our own? What does it mean that evolution built minds not once but at least twice? The octopus is the closest we will come to meeting an intelligent alien. What can we learn from the encounter? In Other Minds, Peter Godfrey-Smith, a distinguished philosopher of science and a skilled scuba diver, tells a bold new story of how subjective experience crept into being—how nature became aware of itself. As Godfrey-Smith stresses, it is a story that largely occurs in the ocean, where animals first appeared. Tracking the mind's fitful development, Godfrey-Smith shows how unruly clumps of seaborne cells began living together and became capable of sensing, acting, and signaling. As these primitive organisms became more entangled with others, they grew more complicated. The first nervous systems evolved, probably in ancient relatives of jellyfish; later on, the cephalopods, which began as inconspicuous mollusks, abandoned their shells and rose above the ocean floor, searching for prey and acquiring the greater intelligence needed to do so. Taking an independent route, mammals and birds later began their own evolutionary journeys. But what kind of intelligence do cephalopods possess? Drawing on the latest scientific research and his own scuba-diving adventures, Godfrey-Smith probes the many mysteries that surround the lineage. How did the octopus, a solitary creature with little social life, become so smart? What is it like to have eight tentacles that are so packed with neurons that they virtually "think for themselves"? What happens when some octopuses abandon their hermit-like ways and congregate, as they do in a unique location off the coast of Australia? By tracing the question of inner life back to its roots and comparing human beings with our most remarkable animal relatives, Godfrey-Smith casts crucial new light on the octopus mind—and on our own.

@shivon Have you read this? https://t.co/THL9xtFWyY It's a bit sensationalist according to other Octopus researchers I've talked to (no joke) but it was thoroughly entertaining nonetheless and definitely worth reading. Went through a minor octopus intelligence in ML phase after this.

Nominated as one of the 2019 Thinkers50 Radar group Research shows that self-awareness is the meta-skill of the 21st century – the foundation for high performance, smart choices, and lasting relationships. Unfortunately, we are remarkably poor judges of ourselves and how we come across, and it's rare to get candid, objective feedback from colleagues, employees, and even friends and family. We can ALL learn to be more self-aware. Integrating hundreds of studies with her own research and work in the Fortune 500 world, organizational psychologist Dr Tasha Eurich shatters conventional assumptions about what it takes to truly know ourselves – like why introspection isn't a bullet train to insight, how experience is the enemy of self-knowledge, and just how far others will go to avoid telling us the truth about ourselves. Through stories of people who've made dramatic self-awareness gains, she offers surprising secrets, techniques and strategies to help readers do the same – and therefore improve their work performance, career satisfaction, leadership potential, relationships, and more. At a time when self-awareness matters more than ever, Insight is the essential playbook for surviving and thriving in an unaware world.

@batrakanav @micsolana It's all about your motivations. are you being guided by the algorithm and likes or are you being guided by your desire to inform, share, and connect? https://t.co/h4tHItnmyf this book has a great chapter on it.

@singareddynm Have you read Carlo Rovelli on time? One of the most absolutely mindfucking books: https://t.co/6tDkKcHqlh

The billionaire Silicon Valley entrepreneur behind such companies as PayPal and Facebook outlines an innovative theory and formula for building the companies of the future by creating and monopolizing new markets instead of competing in old ones. 200,000 first printing.

@margiki I won't do justice to the concepts over Twitter. I recommend you read the book. It is one of the most information dense, high ROI books you'll read and it is short. https://t.co/Yap3hOeCPV

Life is the most extraordinary phenomenon in the known universe; but how does it work? It is remarkable that in this age of cloning and even synthetic biology, nobody has ever made anything living entirely out of dead material. Life remains the only way to make life. Are we missing a vital ingredient in its creation? Like Richard Dawkins' The Selfish Gene, which provided a new perspective on evolution by shifting the focus of natural selection from organisms to genes, Life On The Edge alters our understanding of life from cells or biomolecules to the fundamental particles that drive life's dynamics. From this new perspective, life makes more sense as its missing ingredient is revealed to be quantum mechanics and the strange phenomena that lie at the heart of this most mysterious of sciences. -- Provided by publisher.

@gamercop69 @david_perell There are principles/frameworks in electrical engineering that could benefit those fields and vice versa. An example of combining fields: quantum biology. No biologist considered quantum effects on life. Hope this shows the potential of cross pollination. https://t.co/esN4Kkgl5F

@singareddynm @shohinigupta https://t.co/Shako9H1Bi

How the study of causality revolutionized science and the world Cause and effect: it's at the center of scientific inquiry, and yet for decades scientists had no way of answering simple questions, such as whether smoking causes cancer. In The Book of Why, Judea Pearl and Dana Mackenzie show how Pearl's work on causality has broken through this stalemate, unleashing a revolution in our knowledge of the world. Anyone who wants to understand how science, the human mind, or artificial intelligence works needs The Book of Why. "Illuminating. . . a valuable lesson on the history of ideas." --New York Times "This book really gets you thinking about cause and effect as it applies to issues of our time. . . . Extraordinary." --Science Friday

@yudapearl's "The Book of Why" is an excellent discussion that gets to the heart of both why we have a reproducibility crisis in science and why people like @GaryMarcus criticize modern AI systems. In a sentence, correlation != causation.